Your team may be managing your active pipeline in HubSpot. Before, you had to manually log all your OpenPhone calls and messages in HubSpot.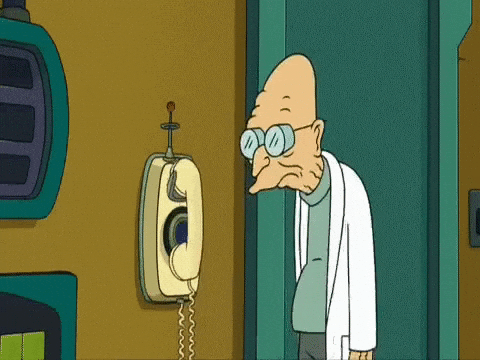 <h2 class=" wp-block-heading id="h-what-is-hubspot">What is HubSpot?
For anyone looking at different CRM solutions, here's a brief overview of HubSpot (if you're a HubSpot user, you can skip this section).
HubSpot CRM is a free and easy-to-use CRM to help you organize, track, and build better relationships with leads and customers. Over 100,000 businesses use HubSpot to scale their inbound and outbound sales.
With HubSpot CRM, you can:
get full visibility into your sales pipeline in real time
organize all your active deals
track how contacts interact with your email marketing, landing pages, and more
grow your leads list with HubSpot's free form builder
How does the OpenPhone HubSpot integration work?
With this new integration, it's easier than ever to nurture and stay in touch with your HubSpot contacts.
Sync HubSpot contacts
When you call or message a HubSpot contact, you'll now see that contact's name in OpenPhone without having to add them as a contact in OpenPhone. ✅
If a HubSpot contact reaches out to you, you'll see their name with a HubSpot icon next to their profile. Need to update the name, email address, or phone number associated with a HubSpot contact? You can make that change in HubSpot.
Auto-log phone activities
Remove data silos from your team and see all the interactions your team has with a prospect or customer. With our integration, any activities done through OpenPhone (incoming calls, outgoing calls, call recordings, voicemail, and text messages) can all automatically be logged to a relevant contact in HubSpot.
For sales managers, you can now have a clearer picture of how your team spends their time on the phone. Simply run HubSpot reports on auto-logged OpenPhone activities.
Click to call
One more thing to note: you can call your contacts in HubSpot's app with your OpenPhone number. However, by default, you'll be using the call minutes in your HubSpot subscription.
Wish to call your contacts without using your HubSpot call minutes? You can! 🧞
Make OpenPhone the default calling app for your Mac or PC.
Select a contact in HubSpot.
Hover over their phone number. You'll see a share icon you can click to call that number in OpenPhone.
After clicking the pop up, you'll be taken to the OpenPhone app where you can click "Call" to dial that contact's number.
What's the pricing for the OpenPhone HubSpot integration?
Users on the OpenPhone Premium plan can use the integration. Need to update your plan? Any OpenPhone owner or admin user can upgrade from the OpenPhone app within the "Billing & Credits" section of your OpenPhone workspace settings.
How to get started with the HubSpot integration
Along with the Premium plan, you'll need these user privileges to set up the integration:
an OpenPhone workspace owner or admin user
must be a super admin in HubSpot
Now, let's dive into how you can set up the integration.
Log into your OpenPhone account. Haven't tried OpenPhone? Sign up for a free trial.
Sign into your HubSpot account or create a new account.
From the OpenPhone web or Mac app, select "Integrations" under Workspace settings.
Select HubSpot and click "+ Connect to HubSpot".
HubSpot will ask you to confirm the HubSpot account you want to connect to OpenPhone.
You'll be redirected back to the integration settings in OpenPhone. From the integration settings in OpenPhone, you can toggle on and off:
Auto-logging incoming and outgoing calls to the matching contact or company in HubSpot
Auto-logging incoming and outgoing messages to the matching contact or company in HubSpot; this setting auto-logs SMS messages. MMS messages sent through OpenPhone will show as a blank message in HubSpot currently. However, a sales rep can add the image, GIF, or video to the log history in HubSpot by clicking into the blank message in HubSpot and clicking "Save".
If you have a customized setup in HubSpot, you'll also see the option to set custom activity types in HubSpot.
Scroll down to "Phone Numbers" within the integration settings. In this section, you can select the phone numbers you'd like to sync call and message data within HubSpot.
More ways to bring HubSpot and OpenPhone together
With our Zapier integration, you can save even more time on tasks. Here are a few different HubSpot tasks you can automate by adding Zapier to your tech stack.
Learn more about the HubSpot integration [Video]
Want to see this VoIP integration with a CRM in action before adding in OpenPhone? Watch the video below.
That's all you need to connect OpenPhone to HubSpot. If you haven't tried OpenPhone, sign up for a free trial.
Austin, TX-based storyteller with a background in support operations that's helped businesses for 3+ years navigate virtual phone solutions. Passionate about sharing best practices for calling and texting.